About Me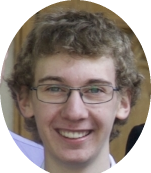 My Education
I'm a fourth year Computer Science student at the University of Saskatchewan. I enjoy software development and programming, so I'm focusing on taking classes that will improve my software development and programming skills.
I graduated from the Computer Systems Technology diploma program at Saskatchewan Polytechnic with great distinction in May of 2017.
My Interests
Although computers and technology are two of my main interests, I enjoy spending time doing lots of other things. A few of my other main interests include:
Vehicles - it isn't uncommon for me to be working on a project vehicle. I enjoy learning how vehicles work, and fixing vehicles up to look and perform their best.
Fishing - I'm a fan of both open-water and ice fishing.
Camping - I really enjoy being able to get away from the city for a few days to live a more simple lifestyle.
Bicycle Riding - I absolutely love biking around Saskatoon and surrounding RM's to visit different neighbourhoods, and see what makes each neighbourhood unique.
Other Information
A couple other important points are as follows:
I'm legally permitted to work in Canada as well as the European Union.
I hold a Saskatchewan Class 5 driver's license.